SCREENWRITING PANEL OF SPEAKERS
DOUG PHILLIPS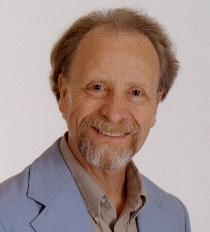 I live in Wisconsin, but I love to shoot in Oklahoma. I've made 10 films there, ranging from 4-minuters to Features, in the last 3 years. I'm planning another Feature shoot down there at the end of September.

By "made," I mean that I was the Writer and a Producer in addition to being an Actor. In most cases I was also the Director. I "learned" directing by watching and working with Ted Roesgen, Heidi Priddy, Todd Roberts, Damon Blalack, Oscar Ray, Kathleen Slattery-Moschkau,
Daniel Messer, Christopher Mihm and others.


OSCAR RAY
Oscar has been an actor, stunt performer, screenwriter, producer, director, cinematographer, editor, songwriter, production designer, make-up artist, special visual effects artist, costumer, set designer and sound engineer. He writes numerous screenplays each year and works as a screenwriter for hire. He is first and foremost a consultant for independent motion picture making, his advice is sought nationwide by veterans and newcomers alike. He is the founder/Director of Darkwood Film Arts Institute and a co-founder of the Bare Bones Film Festivals.
KEN ROBINSON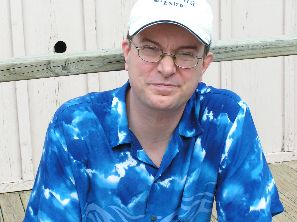 Ken grew up and lives in Oklahoma. He lived in Ireland for five years where he worked on his novel. After returning to the states he took a turn at screenplays. After his first screen play, Deadly Reality, landed him on the stage with a best screenplay award at the Bare Bones International Film Festival he was hooked and wrote ten screenplays in the last three years and three episodes of a TV series, West Law a legal dramedy, which is in pre-production. He is an executive producer for the feature Sacred Bloods (Sacredbloods.com) which is in production and is working on a graphic novel for Sacred Bloods. He is also a board member of the Oklahoma Film Society (okfs.org) and a founding member of the Oklahoma Movie Makers (http://movies.groups.yahoo.com/group/Oklahomamoviemakers/) He is also the Write On! Columnist for Inkwell Newswatch (www.fwointl.com/in.html), an ezine for writers. For more information: email krobinson104@hotmail.com or go to his website http://geocities.com/hgbprod.
TRICIA TATE a freelance writer, editor,
and screenplay consultant. She holds a degree in English/Creative Writing from Oklahoma State University, has served as a contest judge for the BlueCat Screenplay Competition and Script Savvy Screenplay Competition, and has worked as a production assistant, casting assistant, and location scout for independent films.


DALE WHISMAN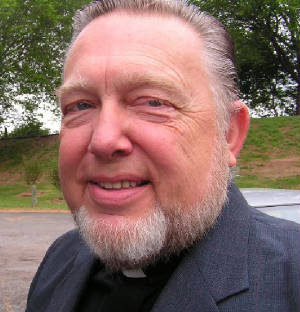 Dale is an Novelist, and has adapted several to screenplays. His "Down the Road" was made into a feature film and won numerous awards. In 2006, his short screenplay "Hookers" won the Bare Bones Shoot 'n Ok Production award and will be making it's world premiere during this festival. Dale is currently writing for a detective magazine where he calls upon his vast experiences as a private investigator. He now wears a new hat, that of filmmaker. His favorite subject is his wife Sherry, an award winning actress.
ACTING PANEL OF SPEAKERS
STACIE CANNON
Film Roles:
UNPASSABLE HOUSE" , "ABUSIVE RELATIONSHIP", "DARE", "THE WAR"
"MIDLIFE", "LIGHTENING STRIKES TWICE", "ZERO HOUR" ,"THE FINAL WITNESS" , " THE INTERVIEW"
TV Roles:
FOX 23 NEWS DINING REWARDS,
Weekly Spokesperson
FOX 23 Tulsa
"SADIE'S SOAP SUDS" Series Regular PAX-TV Tulsa
Commercials:
NATIONAL TOYOTA, REGIONAL CHEROKEE CASINO, HILLCREST MEDICAL CENTER, DANNY'S AUTO SALVAGE, SPEEDLINER, THE TRUCK STOP
SHERRY WHISMAN
Award winning Actress, Live Screenplay Coordinator & Director. Has appeared in numerous indie films.
MOTIVATION & MARKETING SPEAKERS
DAVID ASHMORE
David is our official SONY man, even though he is no longer working with Sony. If you have Final Cut Pro questions or need some original music for your film, he's your man.
He has scored and edited several films and has a music video "The Healing" making it's world premiere plus a short film "Dejavu" in this year's festival. David is also a superb singer.
MARC HALL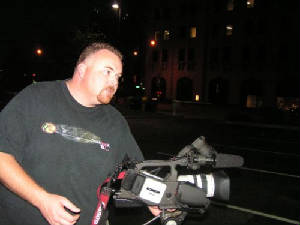 Founder of the OMM (Oklahoma Movie Makers) Yahoo group. This group has weekly meetings in Tulsa where they discuss films, production, and screen new indie releases and rough cuts.
Mark is the President of 714 Productions and have made independent films such as "The Diner" and "Timmy" both have won numerous awards around the world and continue to screen at festivals. "Timmy" is also part of a distribution compilation with VCI Entertainment.
MOVIE MUSIC PANEL OF SPEAKERS
LYDIA & NATHAN ASHTON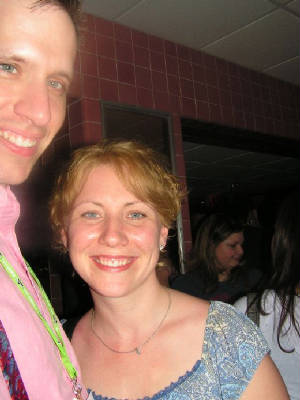 DOUG PHILLIPS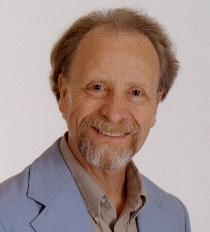 PETER ZHMUSKI