FILMS ON THE BIG SCREEN
66th STREET-Geoff Parchin
Two detectives receive a call to investigate a break-in at a vacant house where, months earlier, a violent crime was committed.
SAT. OCT. 2 4:30pm-Philips Auditorium
ANIMAL-Skyler Proctor
MUSIC VIDEO
SAT. OCT. 2 8:00pm-Philips Auditorium
COUNTING FACES-Oscar Ray
SHORT Drama
Rachel and her ex-husband Johnny are faced with more threats from the man who caused the death of their only son.
FRI. OCT. 1st 7:35pm-Philips Auditorium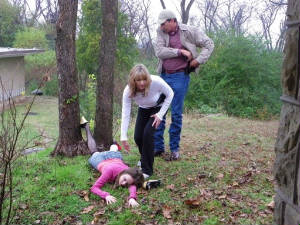 EARTHWORK-Chris Odal
FEATURE Drama
Earthwork offers another take on an artist's devotion to his work. Based on a true story, this deliberately paced, but interesting film stars John Hawkes ("Winter's Bone") as Stan Herd, from rural Kansas, who creates giant "earthworks" — environmental artwork — that are best seen by plane or helicopter. The story depicts what happens when Donald Trump gives Herd a large plot of land in New York City for one of his creations.
FRI. OCT. 1st-6:00pm-Philips Auditorium
EFP MUSIC VIDEO featuring the William Joseph Band-Jon Edwards
During an evening out on the town an already tumultuous relationship where the woman makes bad decisions which ultimately leaves her with out a ride as her man drives off without her.
SAT. OCT. 2 5:00pm-Philips Auditorium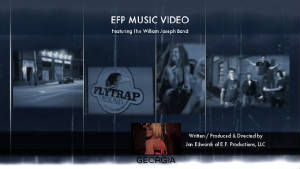 HYPERGIRL AND THE UNSTOPPABLES-Darkwood Film Arts Young Filmmakers Camp
Youth with super-natural powers must band together to stop GRR and ROAR from taking over the world.
SAT. OCT. 2 4:00pm-Philips Auditorium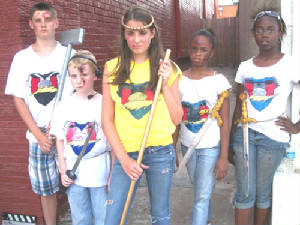 I AM THE NIGHT-Oscar Ray, Jr.
MUSIC VIDEO
Theme song from the motion picture Sacred Bloods: A Vampire Saga, peformed by the Young Hustlers. Featuring cast fom the motion picture.
FRI. OCT. 1st-8:15pm-Philips Auditorium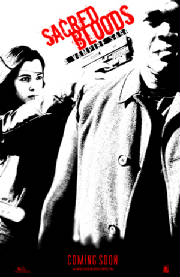 LIBBY GIRL: ONLINE-Janet Mayson
Short Comedy
Libby GIrl is a sweet Jack Russell Terrier that loves to play and explore. She is always looking for something fun and new to do, especially when she can include her little friends. Libby is once again bored and there's no stopping her... even ONLINE!
SAT. OCT. 2nd-8:00 pm-Philips Auditorium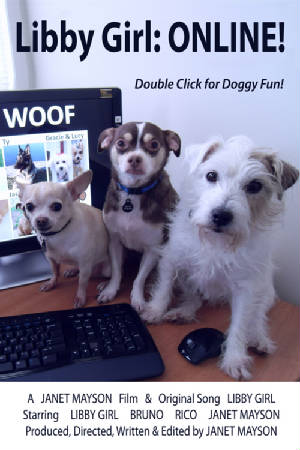 MY STEPDAD'S A FREAKIN' VAMPIRE-David Matheny
FEATURE Comedy/Horror
High School student Rusty Funkouser, finds out his brand new stepdad is a vampire looking to raise some serious hell.
FRI. OCT. 1st-8:30pm-Philips Auditorium
.
SOULMATES (dot) WED- Carl & Vivian Adams
FEATURE
a romantic comedy about a successful dating service, which promises "not just a date. but a mate." However,trouble brews when clients aren't getting married as advertised.

SAT. OCT. 2 8:00pm Philips Auditorium
STOMPIN GROUNDS-Titus Jackson
Chuk Cooley's Newest Music Video, about getting back to your roots.
SAT. OCT. 2 6:00 pm- Philips Auditorium

THE HICCUP GUY-TCC Film I Students
A college student and his friend tries numerous ways to find a remedy for incessant hiccups.
SAT. OCT. 2 4:30pm- Philips Auditorium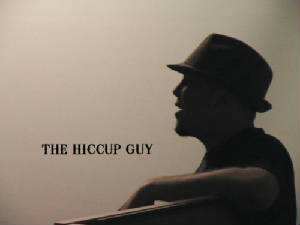 THE INBOX-Chad Henninger
SHORT, Drama
Upon receiving news of a terminal illness, Allan Voss (chad henninger) declines
radiation treatment, telling his daughter Shyla (jami harris) his form of
treatment is fishing, but promises to take pain medication. Allan begins to have
visions of the past, but more importantly, visions of the future and must decide
whether to inform his daughter of what is to come.

SAT. OCT. 2 5:30 pm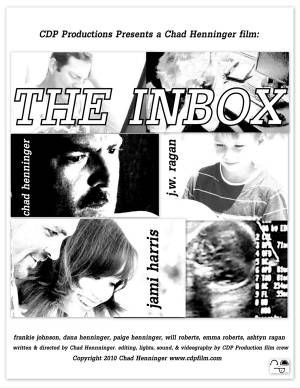 THE INFECTED-Darkwood Film Arts Young Filmmakers Camp
A group of students trapped in a building become infected and become Zombies.
SAT. OCT. 2 4:00pm-Philips Auditorium
THE NEW KIDS-TCC Young Filmmakers Camp
Resistance to accepting the new kids in school ends with unexpected results.
SAT. OCT. 2 4:00pm-Philips Auditorium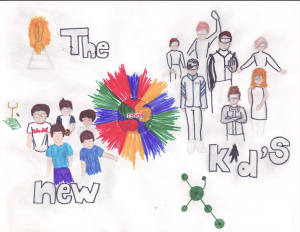 THE VERN-Joe McReynolds
Dramedy/Road Trip
Baseball star Vern grifts his way to a sleepy Texas town, but soon finds himself embroiled in a world of sex, drugs and murder; more sordid than what he left behind. Chased by drug dealers, the law and his crazed half brother, the hapless Vern must get to Los Angeles before his young son becomes the next victim.
SAT. OCT. 2nd-6:00 pm-Philips Auditorium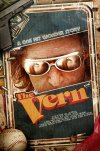 The Vern from sweetbabyjane on Vimeo.
THROUGH NO FAULT OF MY OWN-P.L.George
SHORT Drama
A young boy copes with his religious upbringing and the havoc it causes on his life.
SAT. OCT. 2 5:00pm-Philips Auditorium
ZT-Titus Jackson
A woman is stalked by the most hideous of creatures, can she survive in this dangerous game of cat and mouse?
FRI. OCT. 1st-8:15pm-Philips Auditorium